December 2nd – 3rd | Hybrid
World Artificial Competition for Youth 2023 are now open for project submission! Complete the form below to apply and read all the instructions carefully before you hit submit. Final deadline of online submission is November 25, 2023.
November 25
Final deadline for online submission
November 28
Allocate time to present
Participants of the final competition will be arranged a time section of attending the final WAICY.
December 2 & 3
Presentation Day
Participants need to present in front of the judges and answer questions during the Q&A sessions. 
December 4
Announcement of winner
The winners and awards will be announced online.
Teams that participate remotely must submit a recording of the oral presentation and related materials prior to the competition day.
Project Submission Deadline: November 25th at 5 PM EST
Project Submission Requirements:
Project name
Brief description of your project (less or equal than 200 words)
Explain how your project uses AI (less or equal than 50 words)
5 minutes video, followed by grading rubric
Slides and other supporting material (optional)
We will cohost WAICY 2023 with local country organizers in US, Europe, Middle-East, and Asia. For more details please contact your local country organizers for more information. Time might be different.
Want to bring the WAICY 2023 to your country?
Plan better with the grading rubric
WAICY grading rubric will give you a clear understanding of what we expect from your final project and will help in demystifying the various elements that we are looking for. It will also inspire you to set clear goals for your final AI project. Scroll down to learn more about our criteria.
"Through KAUST Academy, KAUST is playing its role in helping meet the ambitious goals of Vision 2030 and transforming the Kingdom into a knowledge-based economy. Artificial Intelligence is one of the core focuses of the Academy, and hosting WAICY at KAUST allows us to encourage the youth and train the future generations of the Kingdom."
"Not everyone on a WAICY team has to be an avid programmer; kids with an artistic bent also make important contributions."
"WAICY introduced students to the world of AI, a subject matter that is the most important change force today but is rarely taught in K-12 classrooms. Carnegie Mellon University hosted the first WAICY, and it is an honor to partner with KAUST Academy to celebrate the fifth WAICY."
"The projects will be evaluated by expert judges from fields such as AI, robotics, and education. The rubric is designed to put equal importance on non-technical aspects such as design and project-based learning, as well as coding. The teams with the highest overall scores were selected to win Gold, Silver, and Bronze medals in each age division. Additionally, categorical awards, The Five Big Ideas, Visual Design, Audio Design, Theme/Message, Preparation, and Delivery, were given to the teams that scored highest in each category. Winners will be announced at the awards ceremony."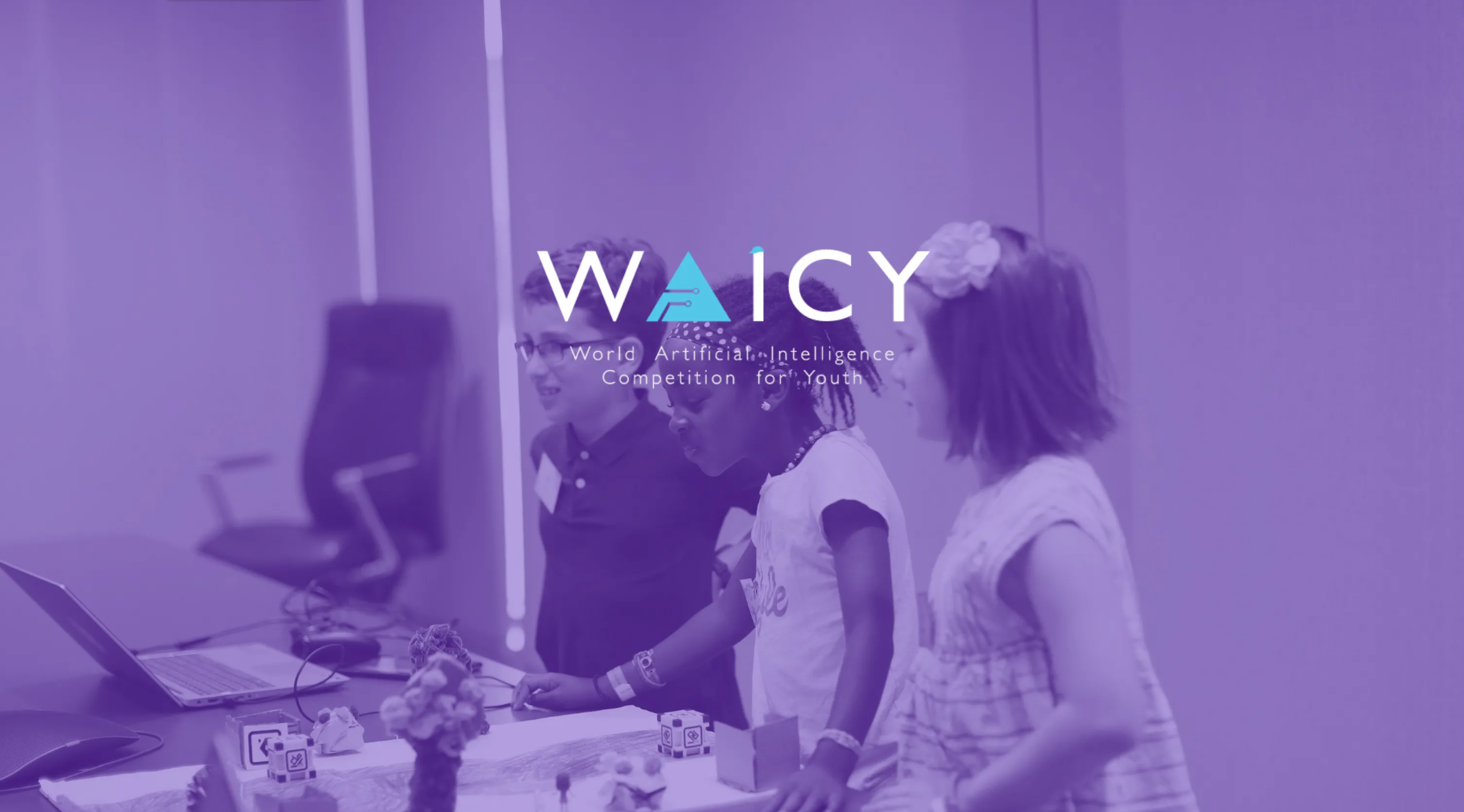 Did we miss something? Reach out to us at info@waicy.org with your questions & our team will be in touch.