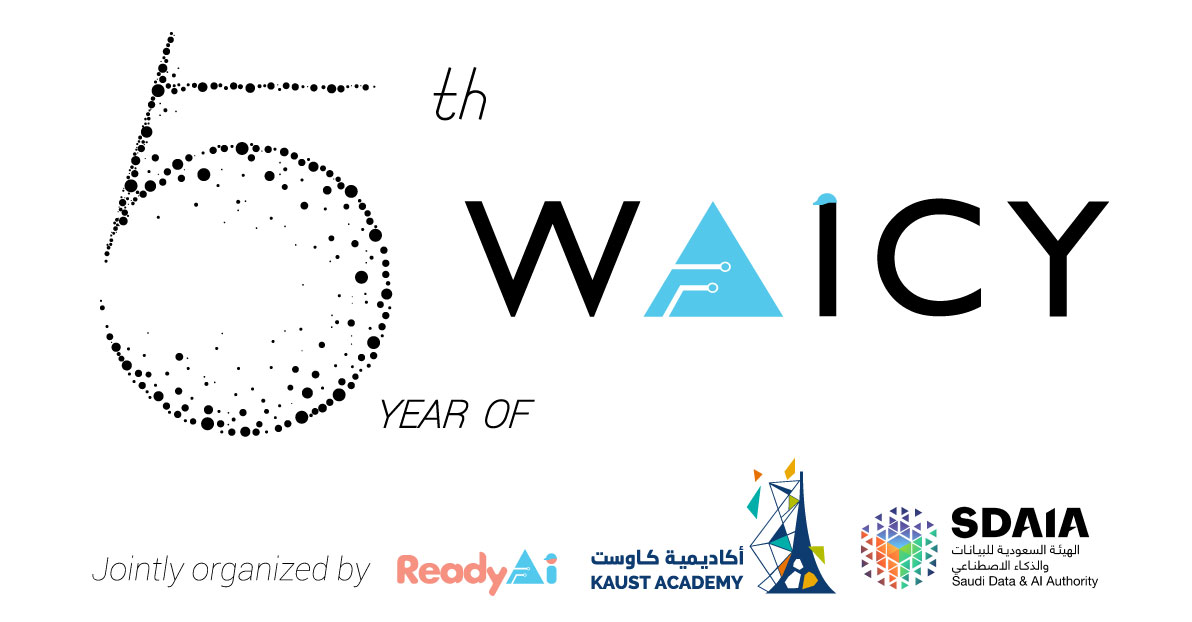 WAICY 2022:

Official Recap

WAICY 2022: Winners
Not all the prizes are included in the following list
High School Category
Gold Award
Owen Welsh, Riley Herchert, Jordan Boldt, Nathaniel Vercammen, Grant Riddle (FishNET AI) – United States
Silver Award
Naman Doshi, Jaswant Janakiraman Yuvaraj, Minh-Tam Dinh (DermaGraph – Leveraging AI to make skin cancer detection more accessible for all) – Australia
Bronze Award
Stavros Georgios Piperakis (SignTrack) – Greece
4th Place Recognition (Special 5th WAICY Category)
Padmaksh Khandelwal (Heart Disease AI Predictor) – India
5th Place Recognition (Special 5th WAICY Category)
Lucas Chen, Justin Yang, Henry Ji (Meningioma Diagnosis AI) – Australia
AI Excellence
Stelios Antoniadis, George Chainis, Nick Chalazonitis (Deus Ex Machina) – Greece
Impact Excellence
Efstratios Rallis, Vyronas Trikkalidis (Jam Clogger) – Greece
Design Excellence
Aaron Li, Jiayu Fan, Ambrose Luo, Joey Wang (RecyLink) – United States
***
Middle School Category
Gold Award
Paarth Aggarwal, Nittant Moudgil (Fly-tipping – the predator to the environment and economy) – United Kingdom
Silver Award
Kaavya Majumder (Nudge) – India
Bronze Award
Emily Tse, Eric Zhou, Jonathan Dang, Andy Yucheng Jiang (AI Determining Hand Gesture Meanings in Different Countries) – Australia
4th Place Recognition (Special 5th WAICY Category)
Manika Jhaveri (Disarming Global Warming) – India
5th Place Recognition (Special 5th WAICY Category)
Anuj Bharadwaj (Pest detector) – India
AI Excellence
Reyner Elazaro Tampubolon (Clean News) – Indonesia
Impact Excellence
Faith Abe Tanaya (AI Flood Detector) – Indonesia
Design Excellence
Antonios Gardelinos, Aris Tsolakis, Ioli Tsolaki, Iasonas Ioannidis (Fire Patrol) – Greece
***
Elementary School Category
Gold Award
Jawaher Abdulla Al Amri, Hoor Al Blooshi, Dana Al Marzooqi (Drive Assist (AI Model)) – UAE
Silver Award
Nusaybah Noor Syed, Eshaal Maryam Khan, Urwah Syed (AI Guidance System (AGS App))- Pakistan
Bronze Award
James Shepherd Yang (Hey, Sit Up! (heysitup.com)) – United States
4th Place Recognition (Special 5th WAICY Category)
McKenna Felton, Mahi Sharma, Chris Derlokov, Shrikari Punjala (Preschool Pickup) – United States
5th Place Recognition (Special 5th WAICY Category)
Aaryan Kothari (AI – Deepfake Detector) – India
AI Excellence
Lara Alexandra Van Steen (Hazel's Donations) – Singapore
Impact Excellence
Palaksi Agrawal (Rita Chatbot) – India
Design Excellence
Mokshesh Chakilam, Mohammed Ahyanuddin (AI Cap for Visually Impaired) – India
Outstanding Research Award (Special 5th WAICY Category)
Aditya Dewan (SPRKD – Leveraging Teacher Loss Landscape Traversals to Improve Knowledge Distillation via Saddle Point Region Approximation.) – Canada
Outstanding Coach Awards
Vladimir Tosic – Australia
Antonius Juniadhi Soekendar – Indonesia
Andreas Karampelas – Greece
Outstanding Organization Awards
KAUST Academy – Saudi Arabia
Outstanding WAICY Volunteer Awards (Special 5th WAICYCategory)
Haotian Fang – China
Chrysa Vamvaka – Greece
Outstanding WAICY Judge Awards (Special 5th WAICY Category)
Vladislav Slavov – Bulgeria
Marco Neves – Portugal
Amalia-Christina Toutziaridi – Greece
David Huang – United States
WAICY 2022 – Winning Projects
Artificial Intelligence & Technology Criteria
Artificial Intelligence
WAICY, at its core, is an AI competition. The first thing that we look for is the use of AI's abilities in your project and a thorough understanding of what it means.
Technical Skills
Technical skills matter because they support the project execution. Does your project involve coding? Do you have a robust understanding of what you've built? Make sure you're ready to answer these questions.
Design
The project should consider the user experience of the proposed AI solution.
Problem statement
The project should have an impact of on the community at large.
AI Ethics
The team understands the positive & negative consequences of the project.
Originality
The project is unique and is built on an original idea.
Presentation
The team is able to articulate ideas and its impact clearly with enthusiasm.